Randy Carney Receives National Science Foundation CAREER Award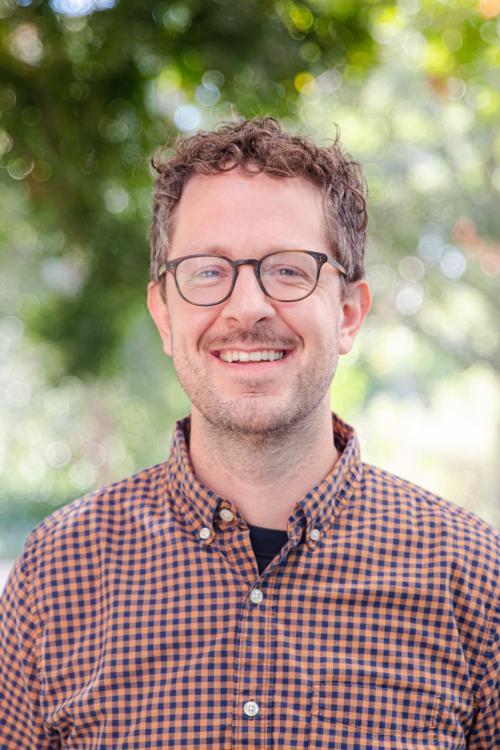 Link to the original article by Matt Murphy can be found here. 
Biomedical Engineering Assistant Professor Randy Carney has received the National Science Foundation Faculty Early Career Development, or NSF CAREER, Award.  
The CAREER program offers the foundation's most prestigious awards in support of early-career faculty who have the potential to serve as academic role models and lead advances in the mission of their department.  
Carney joins a list of more than two dozen other UC Davis faculty who have won CAREER awards in the past two years.  
"This award means so much to me and my team," Carney said. "It's really a validation of all the hard work that has led up to proposing an ambitious project like this, and hopefully an indication that our ideas aren't too crazy to work." 
Carney and his interdisciplinary team's work focuses on the detection of changes in the thousands of small molecules in the air around us for everything from disease prevention to environmental monitoring. 
"With each breath, we are exhaling any number of thousands of small molecules released from our cells within our body," Carney explained. "These molecules often arise due to small pathological changes within the cells, for example, as the cell starts to turn cancerous. Then they mix with thousands of molecules already in the air, which could be indicative of air pollution, wildfires, toxic agents and more." 
Reliable and inexpensive devices to monitor those changes don't currently exist, something Carney's project hopes to change.  
"Our project seeks to develop such a platform, based on amplifying the signal of these small molecules using tiny gold nanoparticles, and reading out their composition using an optical technology known as Raman spectroscopy," Carney said. "Our vision is that this technology will enable a whole new type of measurement to detect and diagnosis disease in just a few breaths!" 
Carney's team is comprised of Hannah O'Toole, a Biomedical Engineering graduate student working to develop the technology for the detection devices, and collaborators Christina Davis, Associate Vice Chancellor of Interdisciplinary Research and Strategic Initiatives and Professor of Mechanical and Aerospace Engineering, and Assistant Professor of Chemical Engineering Ambar Kulkarni.  
Carney specializes in developing new platforms for early-stage cancer diagnosis by applying spectroscopic methods to characterize circulating exosomes and related extracellular vesicles. The Carney Lab builds cutting edge Raman spectroscopy and surface-enhanced Raman scattering, or SERS, tools to investigate the broad range of EVs.  
In August 2022, Carney was a recipient of the University of California's Shu Chien Early Career Jury Award.  
Primary Category